Manual has been a leader in the wholesale gift sector for 90 years.
Manufacturing unique woven goods and distinctive textiles, we also import fine gift selections from abroad to fill any home decor line.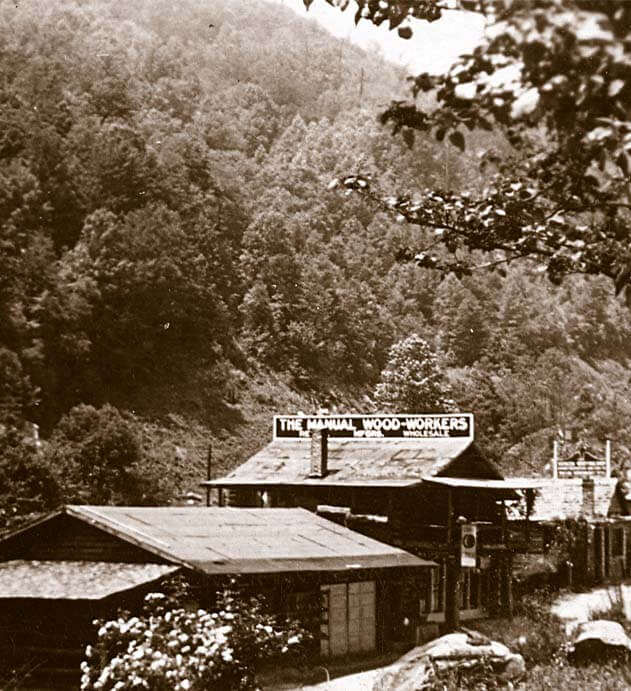 Our Story
In 1932, during the prime of a bustling textile industry, Tom Oates founded Manual Woodworkers and Weavers (MWW). Our family owned and operated company, nestled in the mountains of Western North Carolina, quickly established itself as an innovative force in the gift and decorative accessories industry. By the time Lemuel Oates and his wife Sandra took over Manual Woodworkers in the early 1970s, the company was more successful than ever, enjoying year-over-year demand and growth. The country motif was then in fashion and Manual Woodworkers offered products–such as braided rugs–that. became nationwide hits. In fact, sometimes the business was so successful that stock literally sold out in moments. In 2008, brother and sister team Travis Oates and Molly Oates Sherrill, third generation co-owners of Manual Woodworkers and Weavers, rebranded the company as MWW, Inc. In the same entrepreneurial spirit as their parents and grandparents before them, Travis and Molly saw a need for a manufacturing- and distribution-related third party fulfillment service, as well as MWW's continued focus on high quality and personalized service.
Our Customers
From Mom & Pop gift stores to regional, national, and international retail chains, Manual provides the best quality wholesale boutique gifts and home décor. As a Business-to-business service, we require all accounts that sign up with us to be a registered company with a tax ID number and resale certificate. To sign up for an account with us, please click HERE.
Manual is the leading US manufacturer of textile based gift and home decor products and importers of gift related hard goods. Through creating and sourcing the absolute best products on the market, we craft a full collection of unique pieces for your customers. Browse our current catalogs HERE.
Manual is driven by an amazing team of dedicated professionals. Headquartered in beautiful Hendersonville, North Carolina, we take pride in consistent product refinement and a collaborative heritage of creating jobs across our region. Partner with our dedicated team and experience the benefits of our technique and commitment today. If you're interested in joining our talented team, click HERE!